George Rhodes, Local SEO Consultant
Minnesota SEO Expert, George Rhodes is the owner of Faribault Web an online marketing and solutions provider for Minnesota small businesses. Based in Faribault, Minnesota. I have been actively involved with the Internet since 1995 as a web developer, server administrator, and search engine marketer. Versed in XHTML, CSS, PHP, MySQL, AJAX, graphic design and Linux, I have the skills and experience to take your online business to new levels.
I have 22 years experience as a lead web developer for several multimillion-dollar online businesses. I've created over 15,000 first page organic search engine result pages for business clients in many diverse niches and geographic locations. A first-page organic search listing will get you a very nice volume of targeted traffic to your website searching for the products or services you provide. I'll work hard for you to assure your success on the Internet. My commitment is to build you a website that will get results and deliver a healthy return on investment. I go the extra mile to be available, answer questions and to make things right.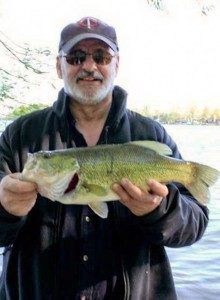 Personal Activity
I love the outdoors and am an avid birder, fisherman, photographer and enjoy walks with my dogs.

Let's talk about your online business marketing and how to connect it to your bricks and mortar business. I can put the power of the Internet to work for you.
Community Involvement
Are You Ready To Get More Out Of Your Website?
See how a personalized digital strategy can grow your business.